Mohammed Kazim - Living through stories
Episode 9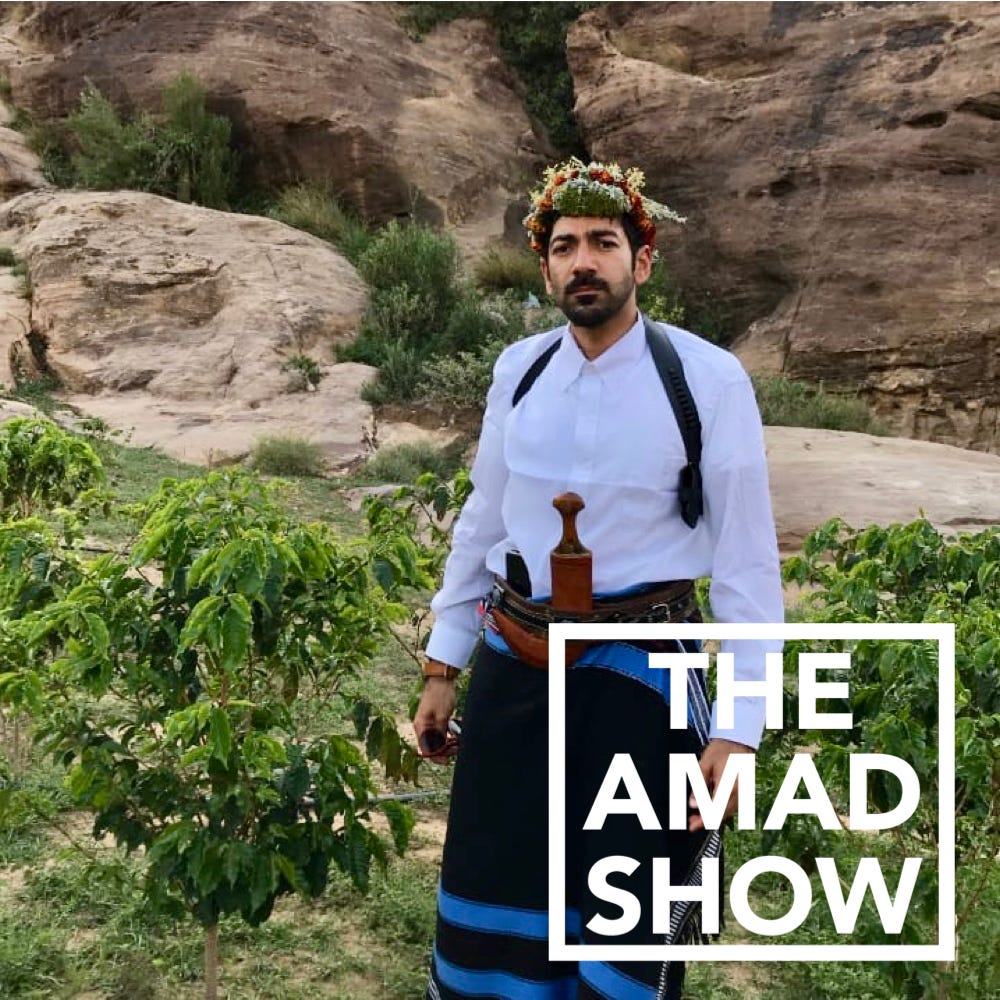 "Leave a positive impact, no matter what you do" - Mohammed Kazim
This week I sit down with Mohammed Kazim, an Emirati entrepreneur and self proclaimed merchant of travel, living in Dubai.
Mohammed co-founded Tamashee; a fashion, travel and research company dedicated to preserving the identity and culture of the Arabian Gulf, all the while creating an impact on society. It's a brand that, through its many arms, showcases gulf culture and subculture like it has never been seen before.
In this episode, we discuss Mohammed's passion for travel - the experiences, where it stems from and how it has evolved. We get to hear some of his favorite stories that have transpired over the course of his research missions across Saudi Arabia. We also talk about the youth, policy, religion, culture and how one can preserve their heritage.
Hope you enjoy the show and please don't hesitate to share with friends.
With gratitude,
Amad